After Shave Repair Serum 30ml
Tired of that itchy feeling after a shave or redness that makes you feel uncomfortable? Sounds like your hair removal routine is missing a crucial component… a serum that will help soothe the skin and remove signs of irritation.
Luckily, we've got just the right thing for you. The Peppy Co After Shave Repair Serum heals the skin and gives it a silky smooth feeling after each shave. All you have to do is apply a thin layer of the serum and gently rub it in to allow the formula to resolve.
As a result, you will get smooth and blemish-free skin with no signs of shaving irritation or annoying ingrown hairs. Leave the discomfort of hair removal in the past with our special After Shave Repair Serum.
- Keeps skin calm, smooth, and blemish-free
- Prevents ingrown hairs and skin irritation
- Reduces redness and discomfort
- Suitable for face and body, including chest, underarms, arms, abdomen, bikini area, and full legs.
Our After Shave Repair Serum features a special blend of mild ingredients that soothe the skin and help reduce irritation. The formula does its magic as soon as you apply it, resulting in silky smooth and blemish-free skin.
Apply to affected areas post-shave, wax, electrolysis, or epilation.
Aqua, hamamelis virginiana extract, glycerine, butylene glycol, centella asiatica extract, avena sativa (oat) peptide, aloe barbadensis extract, allantoin, glycolic acid, salicylic acid, salix alba (willow) bark extract, sodium hyaluronate, arginine, panthenol, lactic acid, disodium edta, phenoxyethanol, ethylhexylglycerin.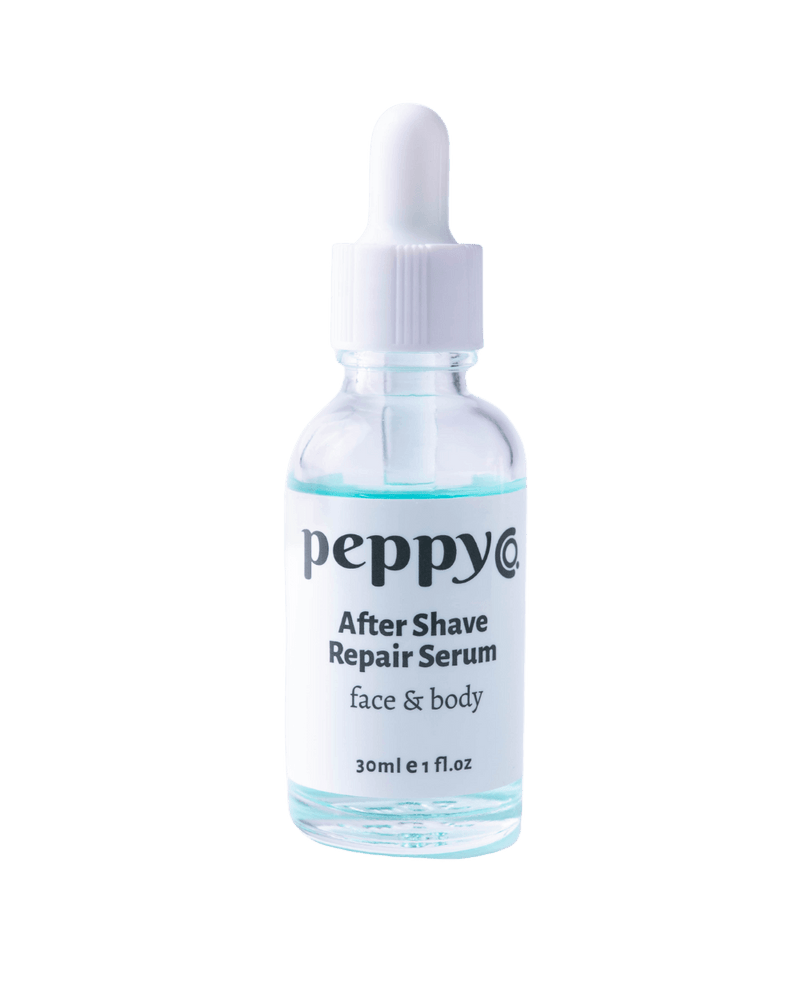 After Shave Repair Serum 30ml