Discover the ultimate Peppy Co lash & brow growth set - valued at $78.
....and when it comes to your hair, there is no better treat than our brand new additions. 
Get thick, natural-looking brows and boost hair growth that fit your face perfectly with our Brow Enhancing Gel that provides a firm 24-hour hold without flaking. 
The Lash Enhancing Serum is designed to give your lashes an amazing look without flaking or stickiness. Its magic is the carefully mixed formula that promotes hair growth and gives your lashes that boom effect you've been looking for.
Your set includes 3x Peppy Co products:
Brow Enhancing Gel

Lash Enhancing Serum
Cosmetic Bag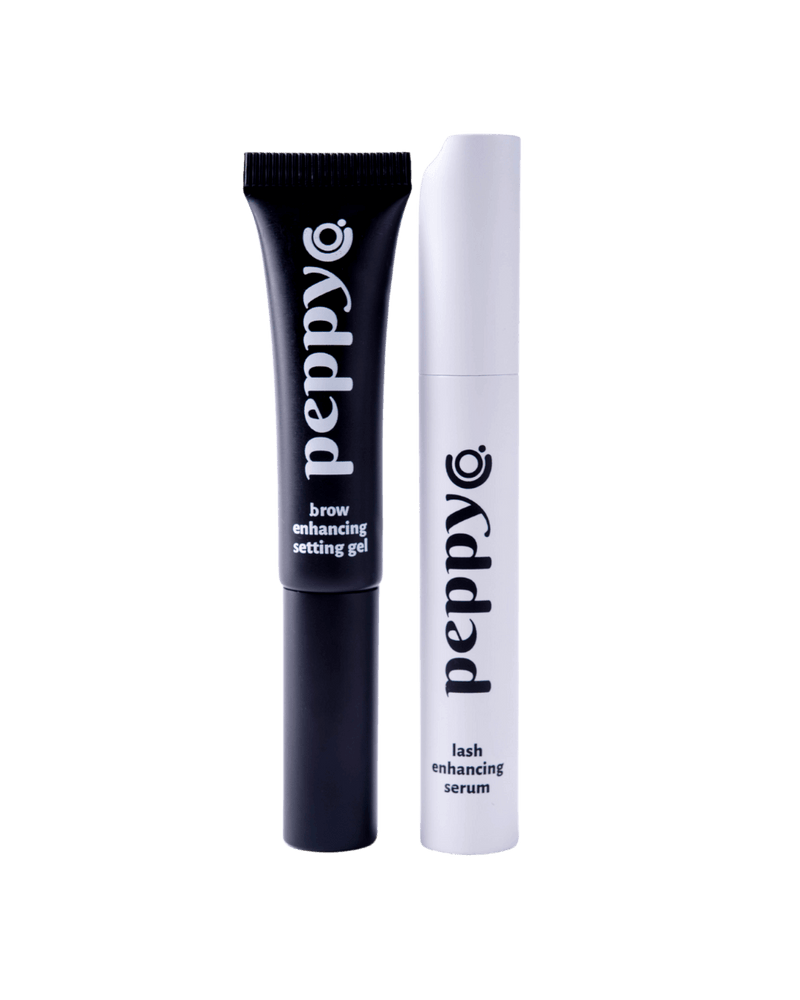 Lash & Brow Growth Duo