So you say that perfect lashes don't exist? Then you obviously haven't tried the Peppy Co Lash Enhancing Serum! Our hair removal and care product line wouldn't be complete without this miraculous formula.
This serum is designed to give your lashes an amazing look without flaking or stickiness. However, what truly allows it to do its magic is the carefully mixed formula that promotes hair growth and gives your lashes that boom effect you've been looking for. Why bother with fake lashes when you can grow your natural ones?
- Promotes lash growth
- Enriched with peptides
- Sensitivity-free ingredients
- 100% Vegan & Cruelty Free
- Guaranteed results
The Peppy Co Lash Enhancing Serum is clinically proven to boost lash growth and maintain proper hair consistency.
Apply the serum using your lash brush and shape your lashes while you're at it. The serum will provide a firmer hold in addition to its hair growth benefits.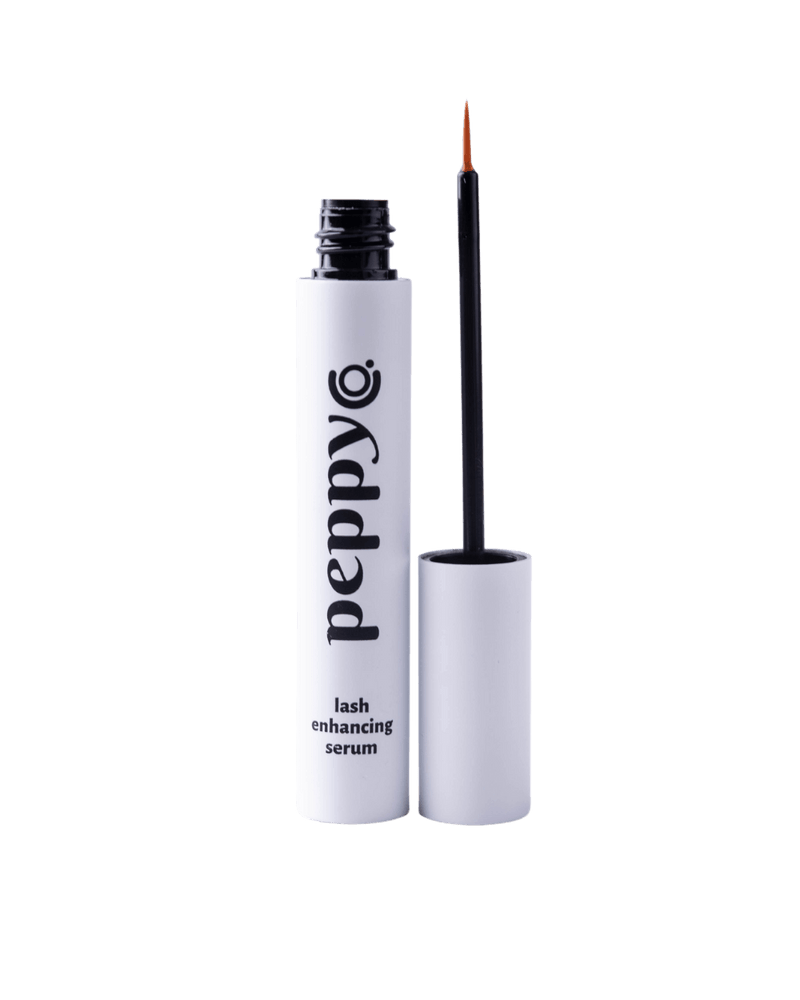 Lash Enhancing Serum
Reviews
Insane results !!
I regret not taking a before shot because I wasn't sure if this product would work, but can confirm after 4 short weeks my lashes are insane !!!