Designed to fit your Peppy Co Electric Shaver perfectly as well as other essentials, this cosmetic travel pouch is ideal for travel, storage or just for keeping things organised. Durable holographic PVC allows you to easily see the bag's contents, and in case of accidental spillage, ensures the clean up is a breeze.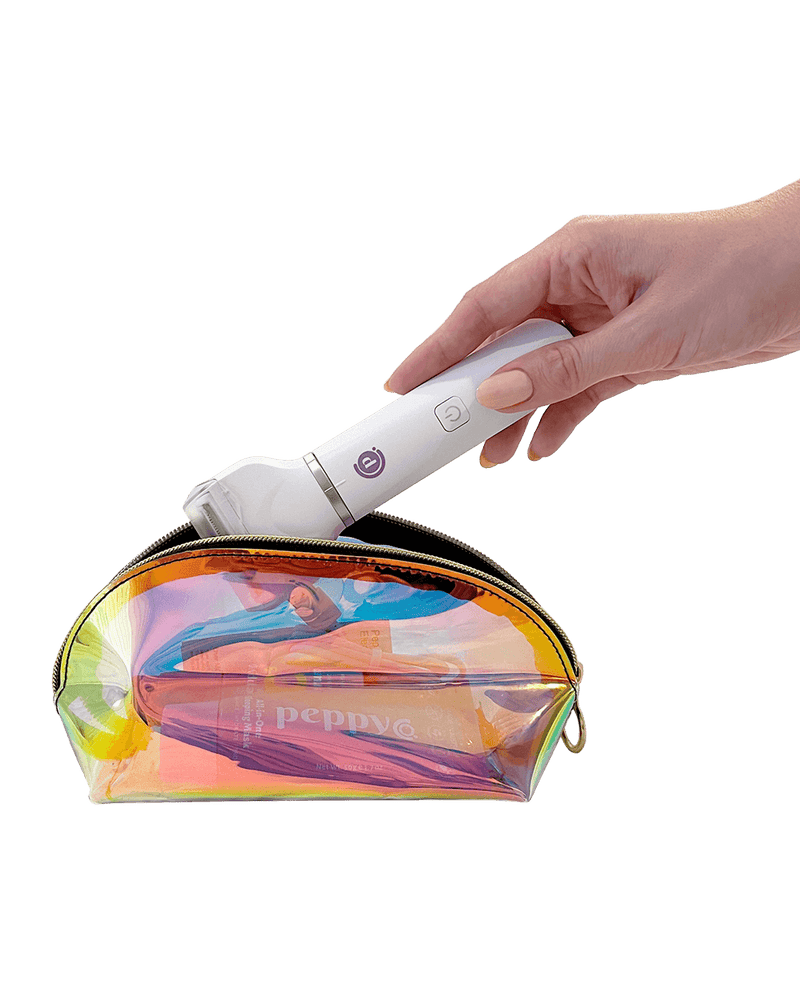 Travel Pouch
Reviews
Love it your product
Its a pretty case and keeps everything together 👌
Fabulous
Only used a couple of times but love love love this product. Why did I wait so long to purchase ?
Love it 😍
I finally bought the cute travel pouch to put my shaver & accessories in. I just love the look of it. Great price & awesome customer service and delivery. Thank you Peppy Co
So 80s glam!
The travel pouch fits my 2-in-1 Wireless Electric Shaver plus the accessories. It's small enough to take anywhere and looks amazing! Highly recommend!
Perfect Travel Pouch
Love this; practical but so pretty also
Travel Pouch
I love the Travel Pouch
Great to put the shaver in to
I love the colour 😍
I like it but it's for my daughters birthday next month. I'm hoping she will love it.